Private Accommodation Apartments Opatija, Opatian Riviera
OPATIJA AND THE RIVIERA – elite tourism in its full glory!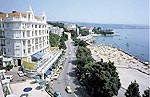 Croatia also has its own jewel – Opatija.
Opatija Riviera are far known among people who appreciate elite tourism want to spend their summer holiday in full luxury. Luxurious hotels camping sites, country-houses, rooms, houses private accommodation are of high standards will satisfiy even most fastidious guest.Beautiful beaches, sun Adriatic as well as many cultural entertaining happenings make a tourist offer really tempting exciting.
Rijeka – largest Croatian port.
Rijeka – largest Croatian port is situated near town Opatija. Rijeka is known for its many cultural entertaining contents as much as Opatija is. Rijeka has many coffee bars discotheques so nightlife there is very rich.
Riviera Opatija, Lovran Icici.
Opatija is surely most important tourist center in Riviera Opatija area, but places like Lovran Icici must not be forgotten. Lovran Icici have many luxurious country-houses, hotels, rooms, houses, camping sites private accommodation. Hot summer, wonderful beaches, sun Adriatic will make your summer holiday an unforgettable experience if you decide to visit Lovran Icici.
Summer fish festivals, popular marunada.
Opatija Riviera Opatija all of tourist places in area are organizing very popular fish festivals – marunada. Apart from a great entertainment they also offer a wonderful feast of chestnut cakes made by old home recipes. In wide variety of a gastronomic offer, see-food must not be missed – fish, crabs shells always fresh delicious.

Apartments Croatia - Private Accommodation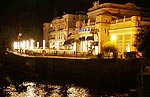 Rooms private accommodation in Apartments Croatia offer for Opatija Riviera Opatija can be found in places Rijeka, Lovran, Icici, Opatija, Moscenicka Draga, Medveja Matulji. Country-houses, rooms, houses private accommodation are of top quality an ideal for a relaxing holiday. Reservation renting is made directly with owners. Apartments Croatia is inviting you to choose Opatija Riviera Opatija as your destination for a holiday this summer. Beautiful sea, sun, beaches, top quality country-houses, cultural as well as entertaining happenings in this area are really some of best things that Croatia can offer.
Reservations renting.
Reservation renting is made directly with the owners.

Croatia – a small country for a big holiday tourism! Houses, rooms, camping sites or hotels will satisfied all your needs whether you decide to stay in private accommodation or in one of camping sites. Let Croatia, Kvarner, Opatija, Riviera Opatija Adriatic be your choice for this summer! Opatija Riviera Opatija, beaches, sea, sun, country-houses are waiting for you. Enjoy elite tourism in its full glory spend an unforgettable summer holiday.
Places where you can find rooms, houses private accommodation in Riviera Opatija area offered by Apartments Croatia are: Opatija, Icici , Ika , Lovran , Rijeka , Veprinac , Kostrena , Bakarac