Private accommodation Makarska riviera- CROATIA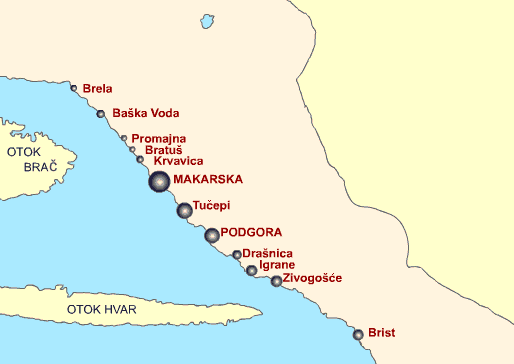 Note: Places where you can find apartments are written with red letters
MAKARSKA RIVIERA, BRELA - SOUTH ADRIATIC - CROATIA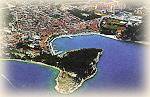 Clean worm Adriatic sea, beautiful beaches, sun, sea apartments, rooms, houses private accommodation of good quality are reason why Makarska riviera, Brela town Makarska are ideal for tourism summer holiday.
Tourist destination Brela is situated in Makarska riviera is specially known for their beautiful neat beaches as well as clean sea. Brela is a favorite destination of tourists from all around world who are looking for a top quality service nature preservation.
The mountain Biokovo which rises above Makarska, is a preserved nature reservation rich in many endemic species but also in many plant animal species that are very rare elsewhere or on verge of dieing out. Famous delicious lamb that can be found in this parts is well known to tourists. Biokovo have pasture grounds in abundance lamb from this parts is one of specialties which Biokovo, Makarska, Croatia Dalmatia can offer their guests - gourmets.
APARTMENTS CROATIA AND PRIVATE ACCOMMODATION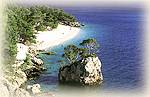 Reservations - bookings for rooms, houses - private accommodation found on Apartments Croatia can be made directly with owners.
Top comfort luxury are main quality of private accommodation in Makarska Riviera so that offer given will satisfied most fastidious customer.
Places where you can find rooms, houses - private accommodation in Makarska Riviera area offered by Apartments Croatia are: Podgora, Brela, Makarska, Drasnica, Igrane, Baska Voda, Promajna, Bratus, Tucepi, Zivogosce, Brist i Krvavica.
Private Accommodation in Croatia