Apartments , Private Accommodation in Dubrovnik - Cavtat - CROATIA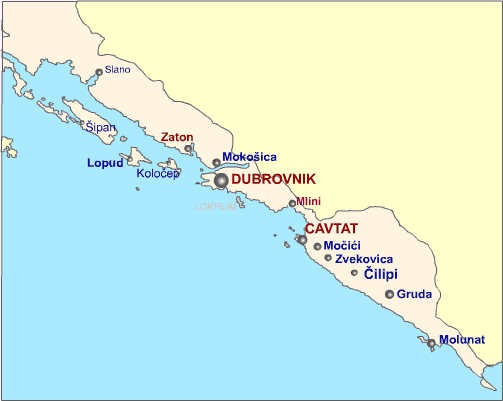 Note: Places where you can find apartments are written with red letters
DUBROVNIK – PEARL OF ADRIATIC- CROATIA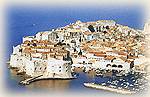 Dubrovnik – city that is greatly known in world because of its beauty as well as cultural - historical heritage. Come visit Dukes Palace , Trsteno – Arboretum.
Who hasn't heard of Dubrovinik its beauty? It is city with a hundred years old tradition, immense beauty, one of most important destinations in world for elite tourism. Even though Dubrovnik was badly damaged during recent war, those hard times are now behind today Dubrovnik is shining again fully in all its glory popular Stradun is full of tourists from all parts of world a favorite promenade for everyone who loves Dubrovnik.
Trsteno – Arboretum, national park, along with Gušetić family summerhouse has 500 hundred years behind them. Even though it was badly damaged in recent fire, Trsteno – Arboretum is still very attractive place for a visit for all tourists.
Dubrovnik really is ''Pearl of Adriatic'', but still we must not forget beautiful little town called Cavtat, nor all other tourist centers around Dubrovnik. Cavtat like all other places has very clean sea, preserved nature, nicely done beaches kind hospitable hosts.
Cavtat is a town south of Dubrovnik, an important visited center of tourism with all beauties Adriatic sea can offer.
Cavtat also has a stormy tradition – first mention of town was in 7th century it was called Epidaurum.

CROATIA APARTMENTS AND PRIVATE ACCOMMODATION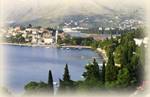 Reservations and bookings of rooms, houses and private accommodation offered by Apartments Croatia can be made directly with the owners.
Highly equipped, comfort and luxury are the attributes of the private accommodation in Dubrovnik so even the most fastidious customers can be satisfied.
In this area Apartments Croatia can offer you private accommodation in places like: Dubrovnik, Cavtat, Mlini i Zaton.