Apartments Croatia : Private Accommodation Ploce
There's no information on Apartments Croatia the island od Peljesac at the moment.
Ploce is an important port for areas like Dalmatia and Bosnia - Hercegovina.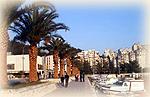 The port Ploce is still in beginning of becoming a tourist center.
Economical importance of port Ploce is far more important at this point than it is tourism. Port Ploce is practically only real exit into world that Bosnia has. Even though Bosnia - Hercegovina still feels consequences of recent war economical situation is still not as good as it could or should be, importance of port Ploce is growing from day to day.
Metkovic and the tangerines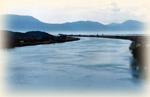 A small town Metkovic is situated near place Ploce is far known for its delicious fruit that is growing there thanks to a mild Mediterranean climate. Large plantations of tangerines that are situated around place Metkovic are a tourist attraction of a kind.

Adriatic, sun and beaches.
Ploce has beautiful neat beaches Mediterranean sun Adriatic will make anyone's holiday an unforgettable experience. Dalmatia - Croatia are right choice for all who can appreciate an untouched nature, beaches, sun , sea Ploce is place that offers all of that more.

Private accommodation, rooms , apartments, houses
Quality of private accommodation is a distinction of port Ploce. Rooms , Apartments, houses are well equipped comfortable but camping sites hotels are no less pleasurable either.
Reservation renting of private accommodation apartments from Apartments Croatia offer are to be made directly with owners.
Croatia – a small country for a big holiday tourism! Houses, rooms, camping sites or hotels will satisfiy all your needs whether you decide to stay in private accommodation or in one of camping sites. Let Croatia, Dalmatia, port Ploce Adriatic be your chosen destination for this summer! Reservations renting is made directly with owners. Don't miss opportunity to visit Ploce , Metkovic also try their delicious tangerines. Dalmatia, Adriatic, sun beaches are waiting for you.
There's no information on Apartments Croatia island od Peljesac at moment.
Private Accommodation in Croatia