Private accommodation island Rab - CROATIA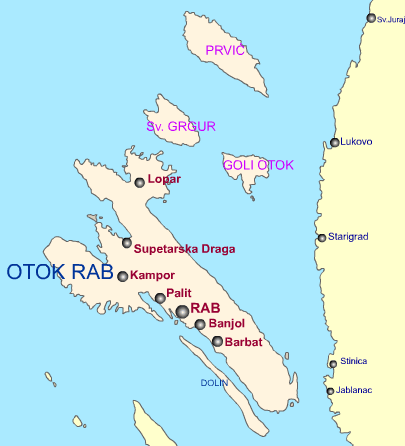 Note: Places where you can find apartments are written with red letters
ISLAND OF RAB – nautical center of tourism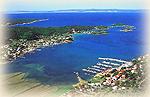 Nautical tourism is most developed in area of island Rab, although it is practiced throughout whole Croatian coast.
Island of Rab has many top quality equipped marines such as most important marine Lopar. Marines are equipped to satisfied high world standards are visited by many who enjoy this type of tourism. Marine Lopar is situated on north of Rab is well visited throughout whole of a season. Nautical tourism is main reason why island of Rab became most important tourist centers of Adriatic Croatia.

Auto-camps , apartments, rooms, hotels

Many auto-camps - hotels, Rab has in its offer will satisfied even most fastidious guest.
They are all equipped in such a way to satisfied high standards of a modern tourism, offering top quality summer holiday.

Private accommodation - apartments , rooms - houses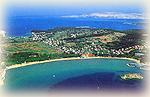 Quality of a private accommodation on island of Rab can easily match quality of their hotels camping sites. Rooms houses are clean well equipped
Anyone who comes to stay in Rab will be most satisfied with private accommodation on offer.
Croatia is known for its beautiful beaches Adriatic sea sun will make your holiday unforgettable. Island of Rab is no exception –neat well equiped marines like marine Lopar, beautiful beaches, sun Adriatic sea are everything you need for your dream holiday, whether you like all that nautical tourism has in its offer or you just enjoy swimming sunbathing.
''Apartments Croatia'' can offer you private accommodation in places: Lopar , Rab.
In island of Rab area Apartments Croatia offer reservations renting of private accommodation in places:Rab, Lopar, Supetarska Draga, Kampor, Palit, Banjol, Barbat
Private Accommodation in Croatia