Apartments Croatia : Private Accommodation ISLAND HVAR

Note: Places where you can find apartments written with red letters
THE ISLAND OF HVAR, DALMATIA – TOURISM IN ITS FULL RADIENCE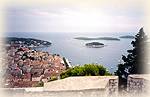 If you're seeking sea, sun beaches for your holiday, find them on island of Hvar.
Hvar is place orientated mainly towards tourism every guest who spends his summer holiday here will have an unforgettable time.
The summer in Hvar really stands out with its beaches, sun sea because even though Dalmatian Croatian coast is in general very sunny, island of Hvar absolutely has most sun all year around. Beaches exceptionally clean neat. Hvar gives word tourism a new dimension with hospitability of its hosts great home cooked food, among other things it has in its offer.
If you come for a visit to Island of Hvar, gourmets will be completely satisfied. Dalmatian specialties really exceptional. Seafood, fish, crabs shells fresh from sea very healthy delicious food that Dalmatia Croatia is known for in world.
APARTMENTS AND PRIVATE ACCOMMODATION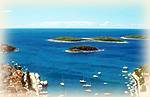 Rooms, houses - private accommodation in general is exceptional in its quality high standards as it would be in place whose main activities orientated towards tourism their hotels camping areas no less exceptional.
Your hosts will make sure that your stay there is enjoyable of good quality.
Reservations bookings of rooms, houses private accommodation offered by ''Apartments Croatia'' can be made directly with the owners.
''Apartments Croatia'' can offer you rooms, houses private accommodation in places: Hvar i Stari Grad.