APARTMENTS CROATIA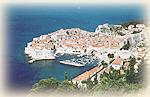 It is our pleasure to introduce to largest catalogue of private accommodation in Croatia. If wish to spend your summer holiday enjoying advantages of preserved nature, clean sea , beautiful beaches as well as company of hospitable hosts , Adriatic Croatia is right choice for you!
If like good food, gastronomic specialties of Croatian Adriatic will certainly not live indifferent. Of course, after a great meal everything needs to be watered down with a glass of wonderful wine be sure that there's plenty of that around for you
If you're an adventurous type would like to spend your summer enjoying adventurous tourism, Croatian Adriatic has plenty of that in store . Sea-divers can enjoy beauties of underwater flora , fauna if like to get a fill of history, can explore many ship-racks, from ancient ones to those sank during war of past centuries.
PRIVATE ACCOMMODATION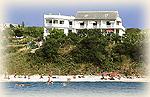 Private accommodation Croatia that these pages can offer can be reserved - booked directly with owners. All necessary information about owners is available to you – addresses, phone , fax no., and e-mails from everyone who communicate through them.
In this way can find out first hand everything need to know and most importantly price pay for accommodation is without any commission.

We're hoping that you'll find an apartment, a room or a camp that will satisfied your taste and enjoy an unforgettable summer holiday.

Please let us know how enjoyed it and please do come and visit us again!